New Patients at King Family Wellness
Preparing for Your First Appointment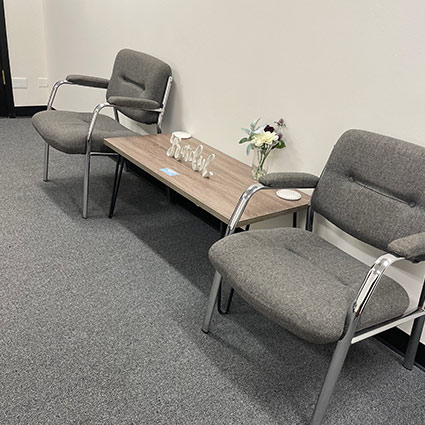 After you call our office to book or book your appointment online, we'll send you new patient paperwork to fill out. Try to complete this before coming in so you won't have to spend as much time at the office.
Your First Appointment
When you first come in, we'll greet you before sitting down with you one-on-one to talk about your symptoms and how they've been limiting your life. Dr. Katie will do a thorough assessment of your family history, medical history, and lifestyle factors that could contribute to pain. She'll then perform a careful whole-body exam to pin down the root cause.
If you need X-rays, we'll give you a request form and refer you to a nearby facility. You'll typically be able to get your imaging done within 24 hours.
We give patients methods to reduce pain on your first visit. We want to help you start feeling relief as soon as possible so you're not waiting in pain. This first visit usually takes about 30-45 minutes.
Your Second Appointment
Once Dr. Katie has had the chance to go over your results, she'll sit down with you at a second appointment to review your report of findings. She will then talk with you about her recommended plan of care so you understand next steps in moving toward a health solution.
We'll run a verification of benefits and talk to you about finances at this visit. We don't do any package deals, because each patient is an individual with different needs. We accept HSAs, FSAs, and credit cards. This appointment takes 30 minutes.
Treat Yourself to Better Health Today
Your wellness is our passion. Book your consultation now so we can help you achieve relief and restoration naturally, without any medications or surgery.
CONTACT US
---
New Patients at King Family Wellness | (847) 915-4955