About King Family Wellness
Examining the Total Picture of Health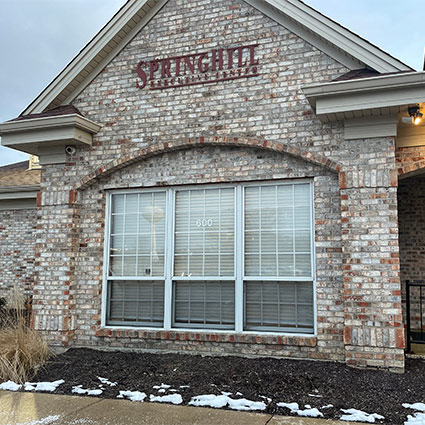 We believe in caring for the entire body, not just the area in pain. As a jack-of-all-trades, Dr. Katie provides chiropractic, physical therapy, functional wellness medicine, and acupuncture  in West Dundee and Carpentersville. We hit pain from all angles so it has nowhere left to hide and nothing left to do but fade away.
Finding Solutions Other Doctors Couldn't
At King Family Wellness, we'll never rush you through an appointment. We take the time you need and dedicate ourselves to figuring out what's going on. As a result, our patients often experience relief from whole-body symptoms they hadn't even mentioned to us before. When we take pressure off the nervous system, the entire body can function better.
Dr. Katie's mother taught her to learn something new every day, and that thirst for continued education has paid off in the changed lives of her patients. She's inspired every time another patient finds relief from chronic issues.
Health Care Without the Bells and Whistles
We keep it simple at our small, clean office. It's just Dr. Katie and her table in a room—no tricks or fancy equipment, just hands-on adjustments, 15 years of experience, and a record of tangible results.
Dr. Katie grew up an hour south of West Dundee and has lived in this area for 10 years. She chose to raise her daughter here because she enjoys the small town feel and good sense of community. Since she lives 10 minutes from the clinic, she can integrate her home and professional life, keeping what's important in balance as she brings your body into harmony again.
A Success Story
One person started crying after showing Dr. Katie that he could tie his shoes after years of wearing slip-on shoes because he couldn't bend over. Another woman came in to address back pain, but left without either back pain or the diarrhea she'd been putting up with for five years.
Choose Better Health Now
Your body was meant to be healthy, without medications. Contact us to book today.
---
About King Family Wellness | (847) 915-4955